Village with 1,130 inhabitants in the region called Szigetköz near Mosonmagyaróvár.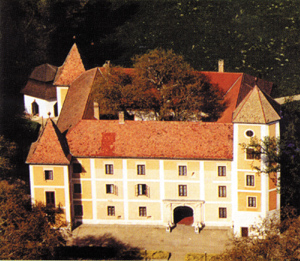 On the outskirts of the village, in a primeval park under protection, medieval castle with four corner turrets, rebuilt in 1643 and in the 18th century. Burial chapel of the Héderváry family, built in the 15th century, rebuilt around 1880. Roman Catholic church in baroque style (about 1740), it was altered between 1680 and 1738.
Other sights include the chapel of the Blessed Virgin, Kont memorial place, Árpád-tree, the oldest oak tree of Hungary, the grave of Károly Khuen Héderváry, who was a Prime Minister of Hungary and the wooden headboard of the chief scout of Hungary.